We recently posted the following information explaining further about the Global New Vehicle Shortage. This explains why this is a great time for you to get your cash offer through our Melloy Buy Back Program.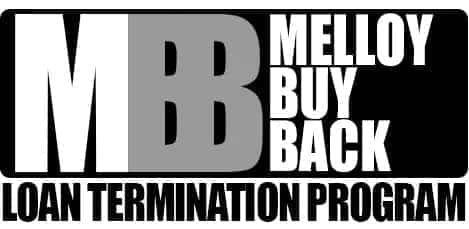 If you have visited any new car dealership in the country recently you have noticed that there seems to be less cars on the lot, it is not your imagination. New car dealerships are experiencing a combination of increased demand and lower supply. Manufacturers like Ford, Chevrolet, Dodge, Toyota, Honda, Nissan, Hyundai, Kia, etc… are all experiencing effects from a worldwide shortage of electronic computer chips. The shortage all began with COVID shutting down most car dealerships and production plants last year at the same time that demand for computers and networking equipment surged as people started working from home. Chip manufacturers shifted production to those home computer products and away from the chips necessary to produce vehicles.
Those computer chips in vehicles control most of the infotainment systems modern vehicles are equipped with along with many vital engine controls. Car companies are currently building vehicles but many cannot be delivered to dealers until those chips arrive and are installed in the built vehicles. This has caused a new vehicle shortage, especially in trucks and SUV's that are what most consumers are shopping for. So is this a good time to buy a car? Consider some specific questions in that regard.
Is this a good time to buy a car? The short answer is yes. Manufacturers are predicting continued vehicle shortages possibly through the end of the year, especially those vehicles with equipment most consumers are demanding such as navigation, Apple Car Play integration and advanced safety technologies like adaptive cruise control, lane keep assist and forward collision mitigation. That means that if you find a vehicle that fits your needs you need to act fast and purchase it because someone else is looking for those features as well. Another factor that has been driving new vehicle purchases is lower interest rates that are available now but may rise over the next few months so if you find a vehicle this is the perfect time to take advantage of those lower interest rates.
What if I can't find a car I want? Another avenue to consider if you need a vehicle is that manufacturers are giving build priorities to vehicles that are ordered by consumers. If you need or want specific items on your vehicle now is the perfect time to visit your local dealership and explore the option of ordering a vehicle. It may take a couple of months to arrive but ordering allows you to lock in current rebates and in some cases even secure today's available low interest rates.
Are used vehicles a good option right now? The shortage of new vehicles has moved many consumers into the used vehicle market which has also had an effect on availability. That higher demand for preowned vehicles has sent dealerships back to the automotive auctions accross the country which had been slowed by COVID over the past year but even at those auctions the supply of used vehicles has not kept up with demand. So the same logic applies to used vehicles, if you find a vehicle that fits your needs and wants on a dealership's lot you should not wait to purchase it. Vehicles in high demand such as used trucks and SUV's are only on dealer lots for a few days as opposed to a few weeks so if you see it, buy it to get what you want and take advantage of the bank's current low interest rates.
Is this a good time to sell my vehicle? Yes, if you have a vehicle you want to sell this is perhaps the best time in history to sell it, especially if it is a vehicle with high demand like trucks and SUV's, although cars are also bringing historic high values at auctions so your local dealership would be competitive on anything you have to sell.